According to a recent report by Polaris Market Research, the global wheat protein market is projected to reach $9.89 billion by 2032.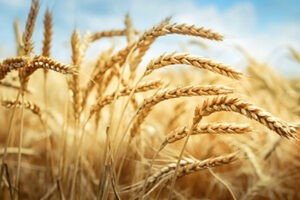 This represents a compound annual growth rate (CAGR) of 4.4% from 2021 to 2032, with the current market valued at $6.42 billion. The report provides a comprehensive analysis of the current market trends, growth opportunities, and challenges faced by key market players.
"Wheat protein market development is predicted to be driven by increased plant-based diet acceptance as well as a rise in the number of individuals embracing vegan diets in developing nations", states the report.
"Moreover, a growing senior population, rising income levels, and increased urbanization are projected to drive product demand."

In 2022, North America is predicted to account for the largest share of the market. The "increased consumer knowledge of the health advantages of wheat protein", as well as the well-established food processing sector, can be credited to this region's market share. Furthermore, "a growing vegetarian population increased consumption of bakery items, and meat alternatives are driving product demand. Other variables that contribute include the region's massive wheat output and increased demand for healthful and nutritious food."
Geographically, the Asia Pacific region is expected to dominate the global wheat protein market over the forecast period, owing to the increasing population, rising disposable income, and changing dietary habits of consumers in the region.
According to the report, key players in the market include Archer Daniels Midland, Agridient, MGP Ingredients, AB Amilina, Cargill, Manildra Group, Crespel & Deiters, Kroener Staerke, Crop Energies, and Roquette.
More information on this report can be found by clicking here.