According to a new report the vegan ice cream market in the U.S. was valued at $2.6 billion in 2021, but huge growth could drastically increase this number to $27 billion by 2029, a CAGR of 34.50%.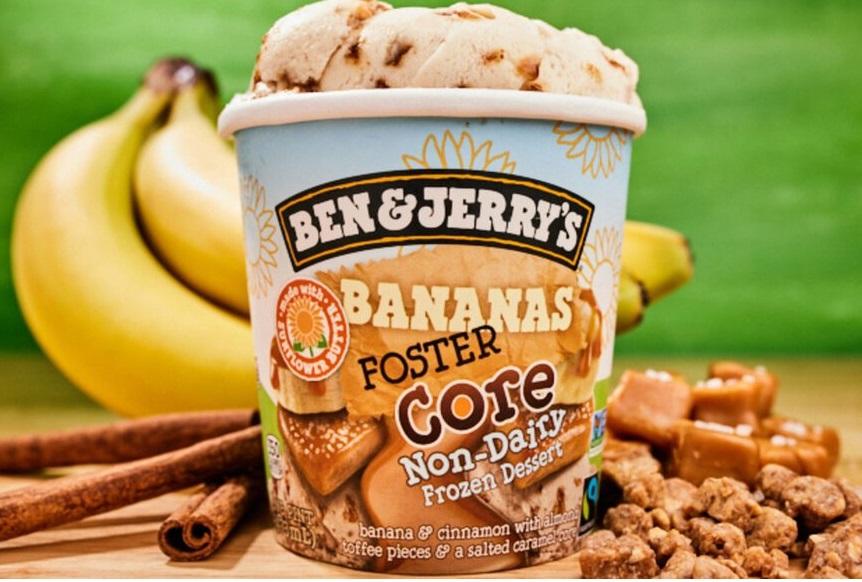 The report, titled Global Plant-Based Ice Cream Market – Industry Trends and Forecast to 2029, was conducted by Data Bridge Market Research. They determined "that the plant-based ice cream market was valued at USD 2606.6 million in 2021 and is expected to reach the value of USD 27915.97 million by 2029, at a CAGR of 34.50% during the forecast period of 2022-2029."
The countries covered in the report are U.S., Canada and Mexico in North America, Germany, Sweden, Poland, Denmark, France, U.K., Netherlands, Switzerland, Belgium, Russia, Italy, Spain, Turkey, Rest of Europe in Europe, China, Japan, India, South Korea, Singapore, Malaysia, Australia, Thailand, Indonesia, Philippines, Rest of Asia-Pacific (APAC) in the Asia-Pacific (APAC), Saudi Arabia, U.A.E, South Africa, Egypt, Israel, Rest of Middle East and Africa (MEA) as a part of Middle East and Africa (MEA), Brazil, Argentina and Rest of South America as part of South America.
"North America dominates the plant-based ice cream market and will continue to do so during the forecast period due to consumer preferences in this region shifting from dairy-based plant-based Ice Cream to non-dairy-based plant-based ice cream products", states the report. "Furthermore, product development, a high level of disposable income, and the presence of various plant-based ice cream flavors will accelerate the market's growth rate in this region."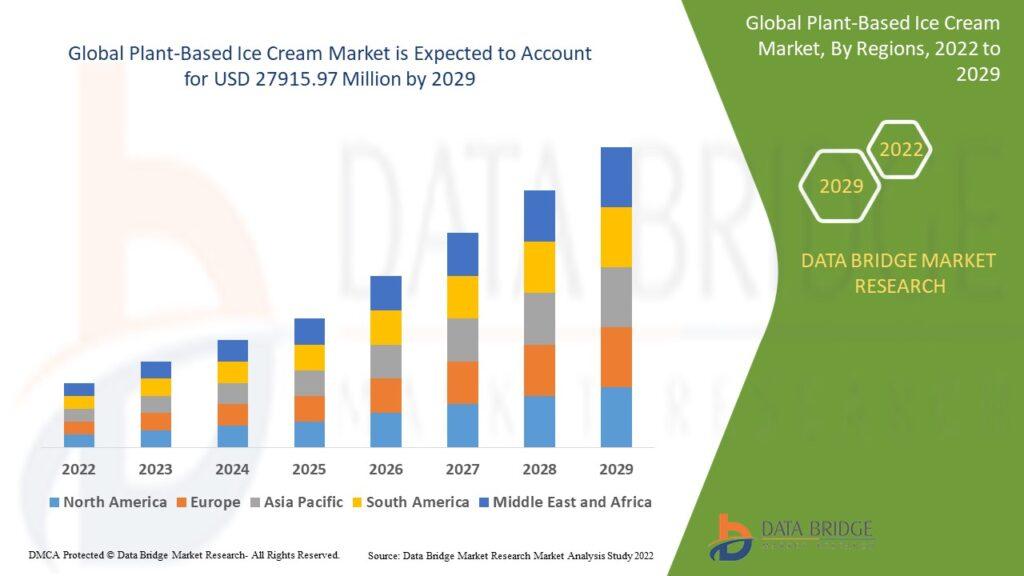 Due to rising consumer demand for plant-based desserts and rising incidences of digestive disorders such as lactose intolerance in this region, "Asia-Pacific is expected to grow at a significant rate during the forecast period of 2022-2029."
The report states that "the focus of manufacturers on developing and marketing new 'clean label' and 'label free' plant based ice cream products is driving the growth of the global plant based ice creams market in the coming years", and "the high cost of these products in the global plant-based ice cream market when compared to conventional products is a significant restraining factor for the industry, rising popularity of these products is expected to fuel demand in the coming years."
According to the report, some of the major players operating in the plant-based ice cream market are:
Chr. Hansen Holding A/S (Denmark)
Yakult Honsha Co., Ltd (Japan)
Nestlé (Switzerland)
DuPont (US)
MORINAGA & CO., LTD (Japan)
BioGaia AB (Sweden)
Protexin (UK)
Daflorn Probiotics UK (UK)
DANONE (France)
Yakult U.S.A. Inc. (US)
Deerland Enzymes, Inc. (US)
UAS Laboratories (US)
Goerlich Pharma GmbH (Germany)
SANZYME BIOLOGICS PVT. LTD. (India)
DSM (Netherlands)
NutraScience Labs (US)
Kerry Group plc (Ireland)
Lallemand Inc. (Canada)
Lonza (Switzerland)
Winclove Probiotics (Netherlands)
Probi (Sweden)
Below is a description of the methodology used for the report:
Data collection and base year analysis is done using data collection modules with large sample sizes. The stage includes the obtainment of market information or related data through various sources and strategies. It includes examining and planning all the data acquired from the past advance. It likewise envelops the examination of information inconsistencies seen across different information sources. The market data is analyzed and estimated using market statistical and coherent models. Also market share analysis and key trend analysis are the major success factors in the market report. To know more, please request an analyst call or drop down your inquiry.
The key research methodology used by DBMR research team is data triangulation which involves data mining, analysis of the impact of data variables on the market, and primary (industry expert) validation. Apart from this, data models include Vendor Positioning Grid, Market Time Line Analysis, Market Overview and Guide, Company Positioning Grid, Patent Analysis, Pricing Analysis, Company Market Share Analysis, Standards of Measurement, Global versus Regional and Vendor Share Analysis. To know more about the research methodology, drop in an inquiry to speak to our industry experts.
The full report can be found by clicking here.