Seattle has numerous vegan restaurants and bakeries, making it a great place for vegans to live or visit.
Narrowing down Seattle's vegan restaurants to the top 5 is a bit of a challenge. Quantity wise there are several other cities with more vegan establishments, and unfortunately there have been several closures in recent months and years (most recently the much-loved Wayward Vegan Cafe closed their doors). However, the vegan restaurants Seattle does have are almost all excellent and noteworthy.
With that in mind below we put forth our list of the top 5 vegan restaurants in Seattle (with more cities to come in the near future):
Top 5 Vegan Restaurants in Seattle
1). Next Level Burger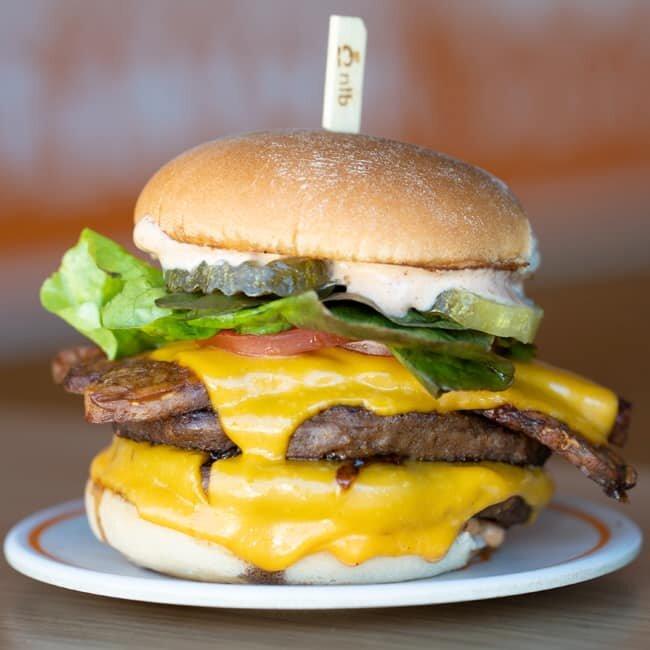 Next Level Burger is a haven for vegans. They have a large menu filled with delicious and indulgent options, including various burgers, chicken sandwiches, hot dogs, salads, milk shakes and more. The menu is constantly evolving, with new burgers and seasonal milkshakes keeping things fresh. If you're really in the mood to dig in and forget about calories you can even get a towering animal style burger or chicken sandwich, which comes with two patties, three buns, multiple slices of cheese, bacon and French fries, as well as other add-on options like avocado and onion rings.
In regards to their milkshakes, they currently have 13 different flavors including permanent flavors like coffee, strawberry, orange cream, mint cookie and peanut butter, as well as season flavors like rocky road and blueberry lemon cheesecake.
2). Araya's Place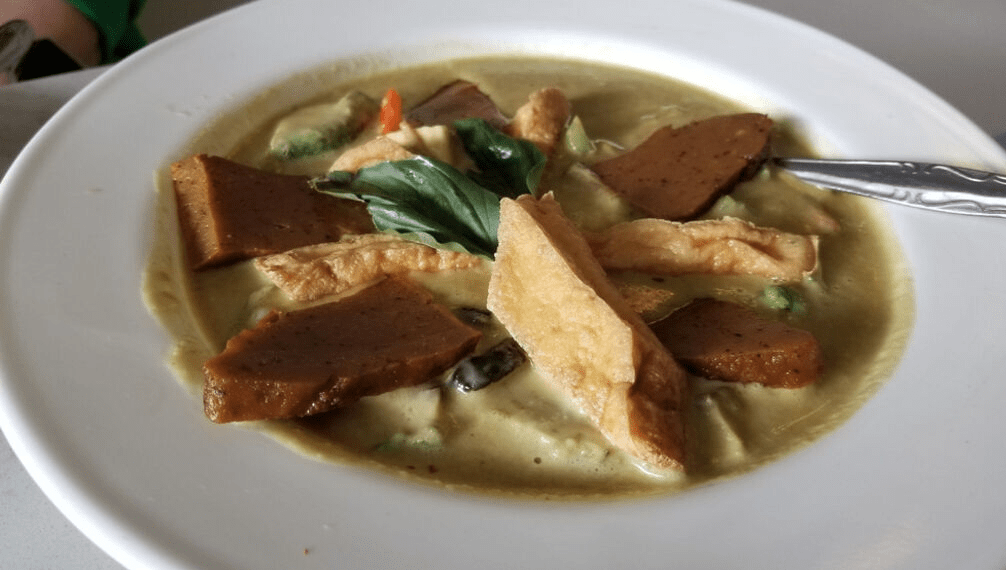 Araya's Place has been a mainstay in the Seattle vegan community for 35 years now. They have consistently offered up delicious Thai cuisine, including having one of the only all-vegan buffets in Seattle (or anywhere, really). Unfortunately the buffet has been closed more often than not since the start of the pandemic, but when operating it contains a variety of options including stir fries, curries, various fried rice and noodle dishes, salads, soups and desserts, all organic and all for a reasonable price.
Even without the buffet, Araya's is well worth a visit, with a wide menu that contains practically no misses.
3). Harvest Beat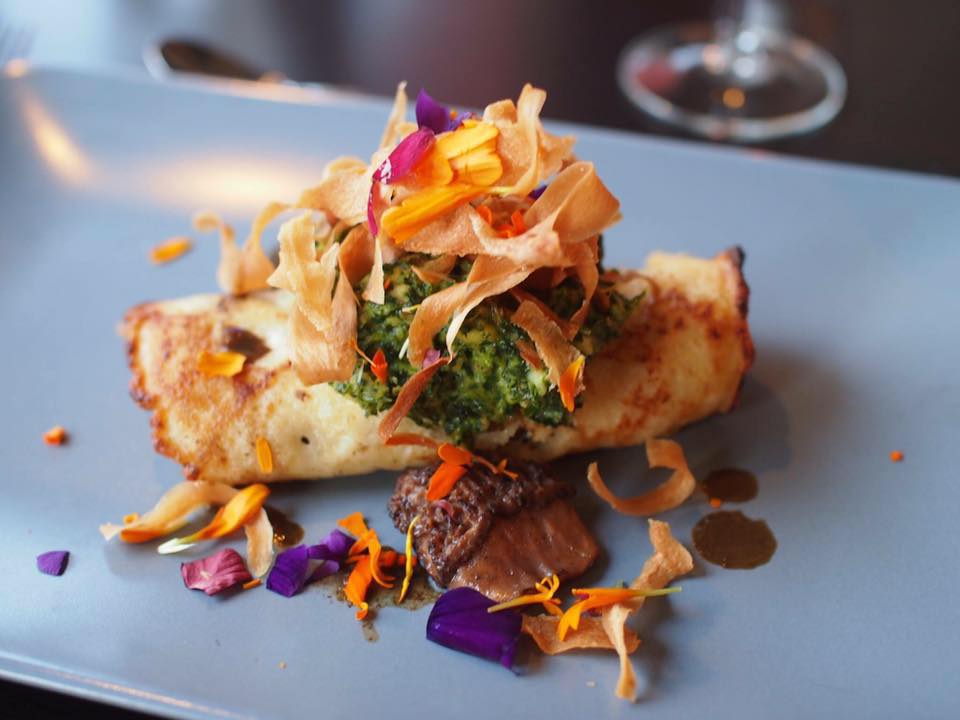 Harvest Beat is expensive, there's no denying it. At $97 per person or $112 per person if pairing your meal with wine, dining at Harvest Beat puts an undeniable dent on most people's wallets. However, the food, and the experience, makes it surprisingly worth it. Emphasizing local farms and unique, colorful foods, their 5-course meal is unlike anything else in Seattle. While dining in, the chef details each dish, going over various facts and information on how it was made and where the ingredients are from.
With its unique take on vegan dining and with its cozy atmosphere, this is an excellent location for an anniversary or date note.
4). Kati Vegan Thai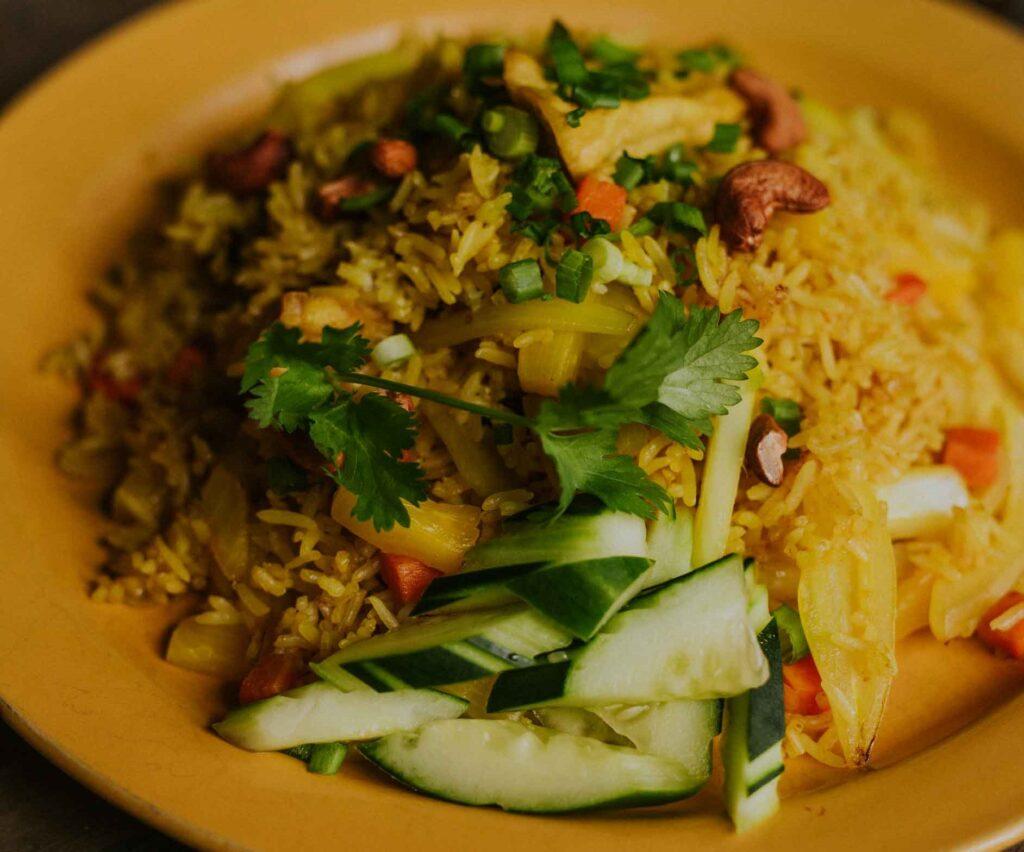 Seattle vegans who love Thai food are lucky to not only have Araya's Place, but also Kati Vegan Thai. Although there is some crossover between the two menus, Katies –  a much newer establishment than Araya's – has plenty of items that Araya's does not (and vice versa), and the items they do both have are different enough to stand out. Katies also had a lunch buffet prior to the pandemic, and although it's slightly smaller and more expensive than Araya's, it's arguably just as good (which is a large feat).
5). Cycle Dogs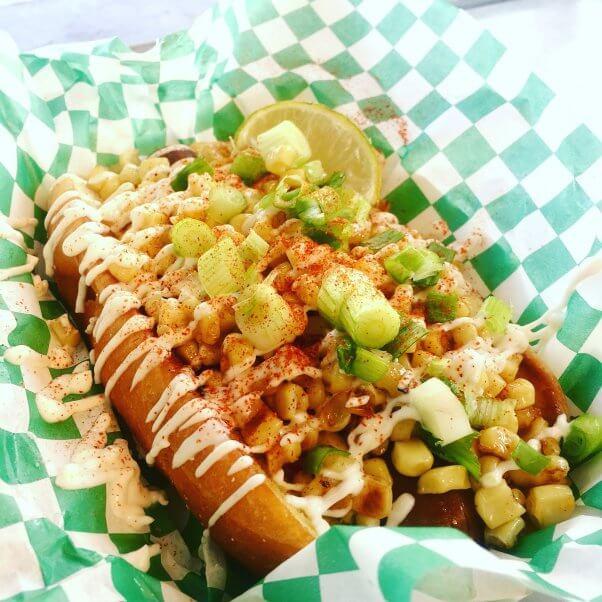 Previously a food cart and then a food truck, Cycle Dogs now has a brick and mortar location. Their menu remains roughly the same, though expanded, which is great. Their variety of hot dogs – including the delicious elote dog pictured above – are the best in Seattle, and they also serve a variety of other items like burgers and chicken sandwiches. They even have a vegan happy meal for the kids!
Honorable Mentions:
1). Georgetown Liquor Company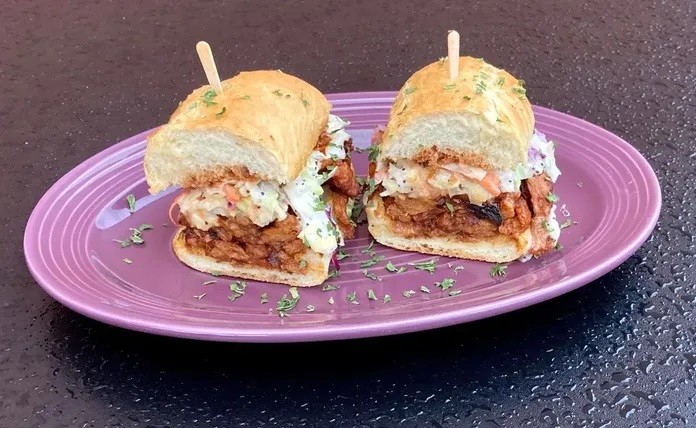 The menu at Georgetown is small, but what they do – primarily sandwiches and cocktails – they do really, really well. Located south of downtown Seattle, Georgetown is a little out of the way, but definitely worth it. Whether getting their blue cheese burger or their French dip, they never disappoint. A surprising highlight is their homemade bacon bits, which are thick, salty and delicious – a perfect add-on to their side salad with vegan ranch.
2). Veggie Grill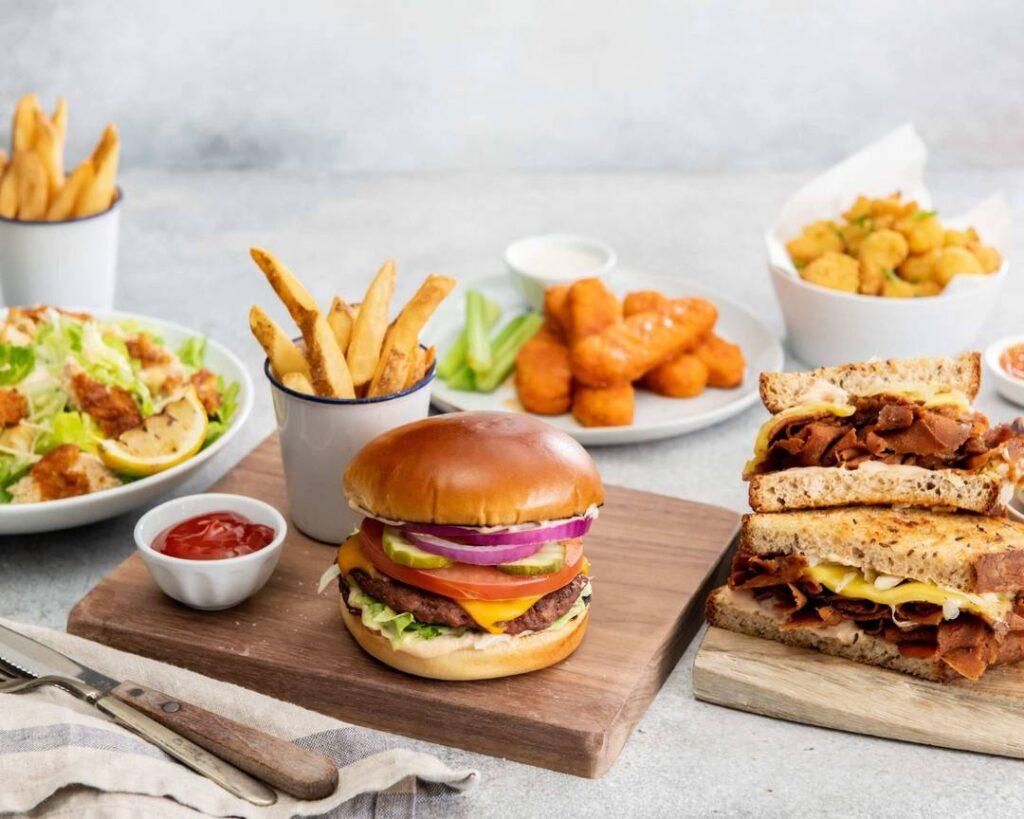 There are over 30 Veggie Grill locations across five states, so it's certainly not a Seattle exclusive location, but with their wide-ranging menu and with two locations (one in downtown and one in the University District), it's hard to not mention them. Whether wanting a relatively low-calorie but still tasty bowl, or an indulgent mac and cheese burger with a side of carrot cake, Veggie Grill has you covered. They also have several kids meals making it a great choice for families.