Several new plant-based menu items crafted by Dr. Praeger's is now being offered at certain AMC Theatre locations.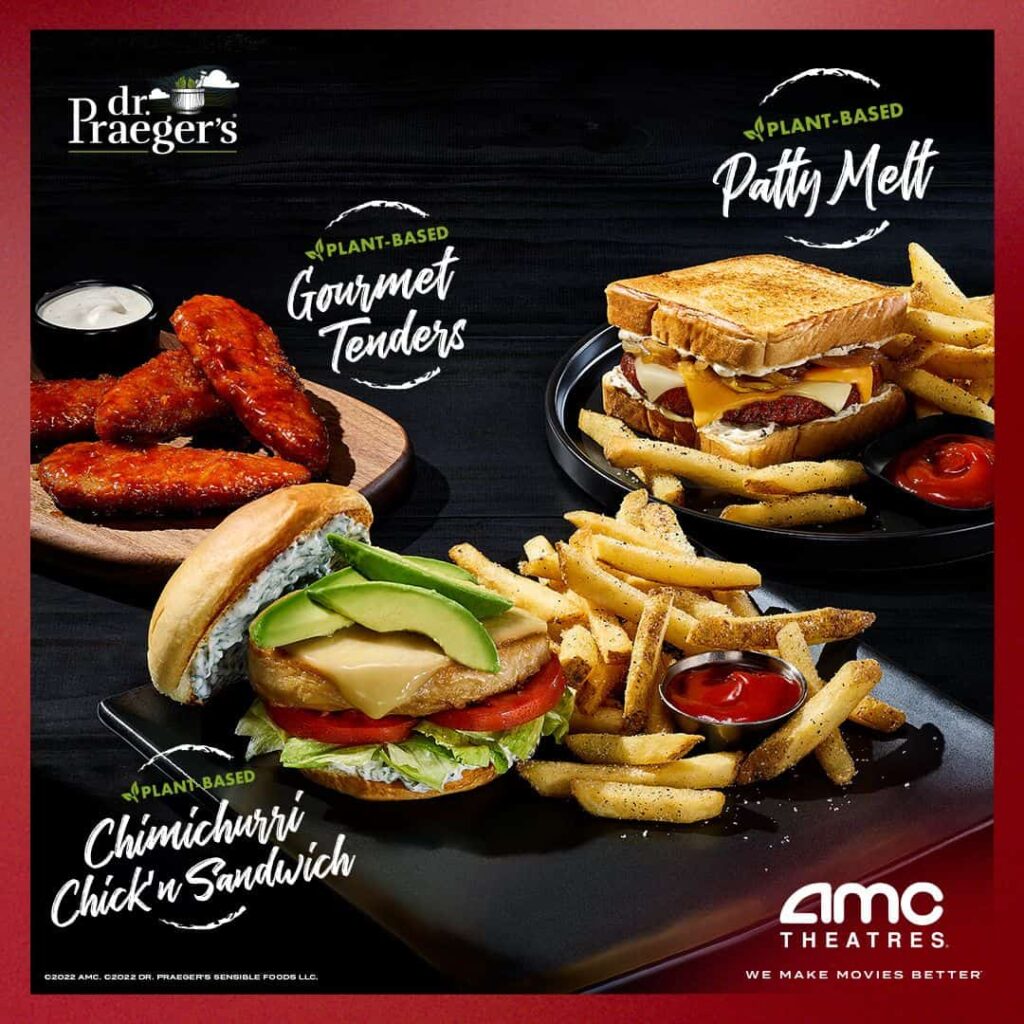 AMC Theatres in the Northeast have begun carrying three new menu items made with Dr. Praeger's chicken and burgers, with a plan for a nationwide launch in the near future.
The new "hand-crafted, plant protein-loaded" menu features three new items, including a Chimichurri Plant-Based Grilled Chicken Sandwich, a Patty Melt on Texas Toast and Gourmet Tenders tossed in a choice of BBQ, Buffalo, Gochujang, or Mango Habanero sauce.

This isn't AMC's first foray into plant-based meats: The chain began offering Impossible Chicken Nuggets at hundreds of locations beginning in January, 2022.
Dr. Praeger's, founded in 1994, is known for their "Perfect" line of plant-based meats inclufing The Perfect Burger, Turk'y Burger and Chick'n Tenders, all of which are designed to be healthier than popular alternatives without sacrificing taste or texture.