irg br brThe overall value of the global vegan yogurt market is expected to grow rapidly from its current value of $2.25 billion, finds a new report by Coherent Market Insights.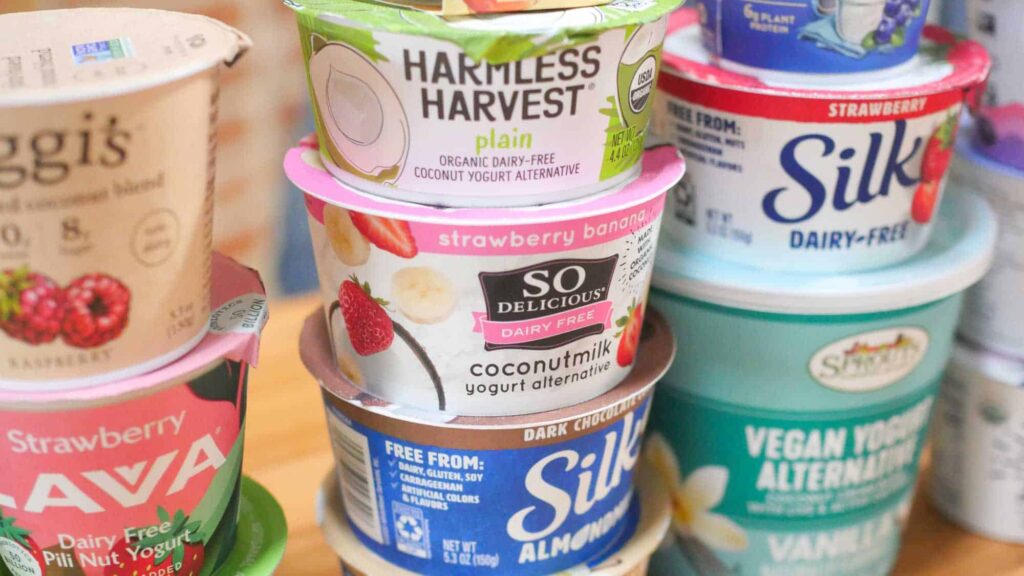 The report anticipates the market to grow at a compound annual growth rate of 18.9% between 2022 to 2030. This would bring the overall value to above $10 billion.
"During the forecast period, the growing global vegan yogurt market in emerging economies is expected to drive the demand of vegan food in the market", states the report. "Increasing the consumption of easy fast food such as smoothies and breakfast cereals can helps to boost the global vegan yogurt market growth."

The increasing number of new startups offering vegan yogurt and the expansion of food service industry will further drive market growth in the upcoming years. Among product type, the report found that the almond segment held a dominant position in the market. Almond-based yogurt products accounted for 39.4% market revenue share.
Major players operating in the market include:
Barambah Organics Pty Ltd.
Blue Diamond Growers
Daiya Foods Inc. (Otsuka Pharmaceutical Co. Ltd.)
Dean Foods (Dairy Farmers of America)
General Mills Inc.
Granarolo S.P.A.
The Hain Celestial Group Inc.
Vitasoy
White Wave Foods (Danone)
Danone S.A.
Oatly A.B.
Forager Project
Coyo Pty Ltd.
Chobani Global Holdings
Kite Hill.
You can find more information on this report by clicking here.
Numerous other reports released in recent months have also predicted massive growth for various vegan markets in the coming years. For example, a report released in December found that the vegan chicken market is expected to grow from around $4 billion to $8 billion by 2030. A separate report found that the plant-based snack market is expected to grow from around $40 billion to nearly $80 billion by 2029. Furthermore, a November report found that the global dairy alternative market is expected to reach a value of $42.26 Billion by 2027, nearly doubling its 2021 value of $22 billion.