A court in Switzerland has ruled that plant-based meat labels such as vegan chicken or veggie burgers are not deceptive or misleading to consumers and can continue to be used.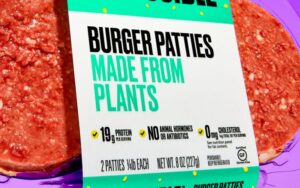 In 2021 Zurich Cantonal Laboratory, which oversees food and water safety in the city of Zurich, released a mandate against the vegan company Planted Foods demanding they cease using terms such as chicken and pork when describing their plant-based products.
Last month the Administrative Court of the Canton of Zurich rejected the mandate, stating that using the terms "vegan", "vegetarian" and "plant-based" specify that the products are not of animal origin and thus are not deceptive nor would they trick consumers into eating something they thought included animal-based meat.

According to the Zurich Administrative Court's ruling, the use of designations of animal species for vegan and vegetarian alternatives to meat products is permitted, if the plant origin of the product or if the vegan or vegetarian nature of the product is clearly indicated.
Similar bans on vegan meat labels have been attempted elsewhere as well. In October the U.S. District Court for the Eastern District of Arkansas ruled in favor Tofurky and blocked a law prohibiting terms like "burger" and "sausage" from being used for plant-based products.