Wicked Kitchens has announced that it's expanding its already massive list of vegan products.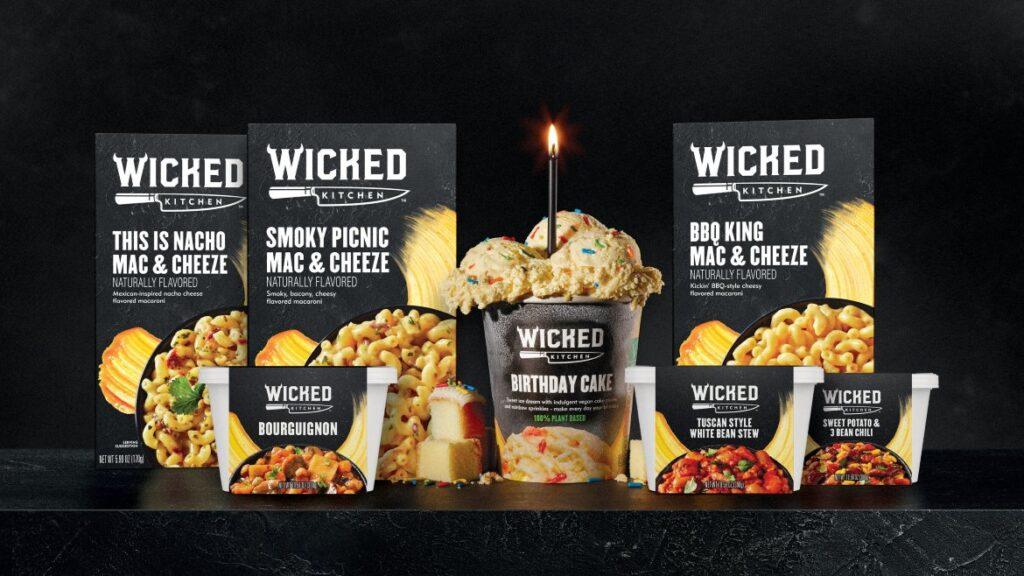 Wicked Kitchens, which has stormed onto the scene in recent months with dozens of various products ranging from jar sauces and meal kits to frozen pizza and ice cream, announced that it is adding seven new products to its lineup. Those products include three stews, threw flavors of mac and cheese and a new flavor of ice cream.
The new ice cream flavor is Birthday Cake, an ever popular option. The ice cream includes vegan cake pieces and rainbow sprinkles. Wicked also announced a new line of Heat & Serve Stews being offered in three varieties.
Those are Tuscan Style White Bean Stew, Bourguignon and Sweet Potato & Three Bean Chili.
Tuscan Style White Bean Stew includes butter beans, cannellini beans and navy beans simmered in broth with tomatoes, leeks, fennel seed and oregano.
The Bourguignon is a French stew with mushrooms, fried onions and chickpeas simmered in red wine sauce.
Sweet Potato & Three Bean Chili includes three types of beans, sweet potatoes and rice that is simmered in a tomato sauce spiced with cumin, cayenne, smoked paprika and chocolate.
The Mac & Cheeze varieties include:
Macho Mac & Cheeze
BBQ Mac & Cheeze
Smoky Bac-no Mac & Cheeze
Wicked's other products include frozen ready meals such as Peng Panang Tofu Curry, Naked Burrito and Seriously Sriracha Tofy & Rice, as well as a variety of pizzas, ice creams, meal kits (such as Punchy Pumpkin Laksa and Shiitake Ramen), meal pots, plant-based meals such as chorizo sausage and Jalapeño Burgers, sauces and marinades (such as Wicked Sticky Teriyaki Sauce and Asian Style BBQ Sauce), and Kitchen Essentials including several types of pesto and mayo. You can find a full list of Wicked Kitchens products by clicking here.