The global dairy alternatives market was valued at $26.01 billion at the end of 2022 and is expected to grow rapidly in the coming years.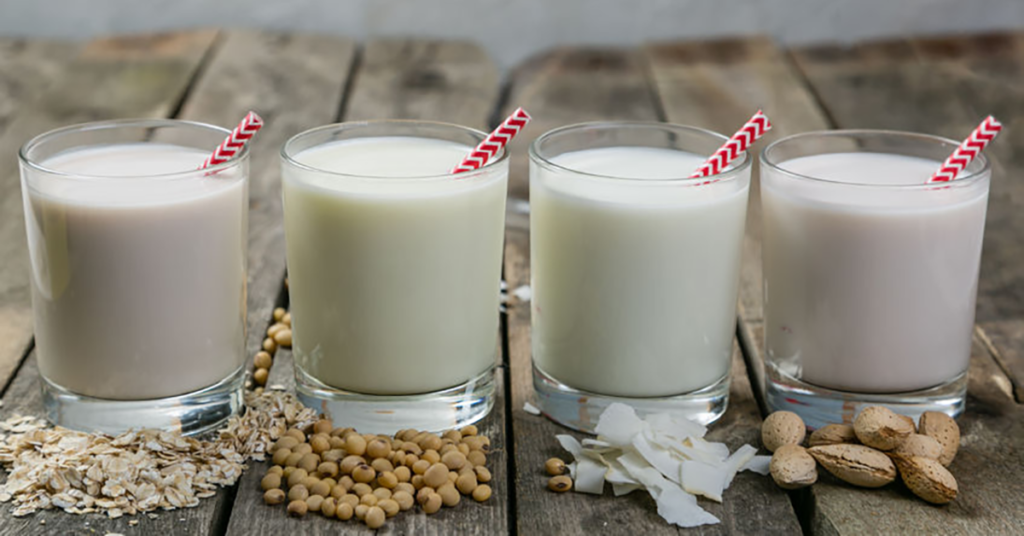 The Dairy Alternatives Market Report, conducted by Grand View Research, found that the market will grow at a compound annual growth rate (CAGR) of 12.6% from 2023 to 2030. By the end of 2030 the market is anticipated to be worth $69.9 billion.
"The market is gaining momentum and witnessing a high demand owing to the shift in consumer eating patterns and changes in diet trends", states the report. "The increasing occurrences in the cases of milk allergies and lactose intolerances are expected to drive the demand further in the forecast period. Numerous food and beverage products are thus making the use of product to appeal to the growing consumer base that is opting for plant-based and other dairy alternatives."

The report found the most popular dairy alternatives to be almond-based, followed by soy, oat, coconut and rice.
Key findings from the report include:
Based on source, in 2022, the soy segment dominated the market with a revenue share of over 35.32%. Soy milk is rich in nutrients and has a high protein content compared to other alternatives, which is expected to drive the segment over the forecast period. Soy milk has been traditionally used in the Asia Pacific region for centuries and is a part of numerous recipes, which is expected to keep the product demand consistently stable over the forecast period. It is used for the purpose of lowering obesity and blood cholesterol levels and reducing the risk of several postmenopausal issues, along with improving cardiovascular health, which, in turn, has made it a preferred supplement.

Based on product, the milk segment dominated the market in 2022 accounting for a share of 67.98%. In Europe, increasing demand for low-calorie content food, coupled with the rising popularity of plant-based nutritional products, is likely to augment the demand for the product over the forecast period. The milk product segment includes various new and innovative beverage options with dairy alternatives as a base ingredient. The manufacturers of beverages are introducing new products for higher market capitalization.

The Asia Pacific region dominated the market in 2022 with a market share of 45.20% 2022. Increasing cases of lactose intolerance and the rising health issues associated with harmful additives used in dairy products are anticipated to boost the demand for non-dairy products such as soy milk, almond milk, rice milk, and other alternatives in the region.
Key industry players in the dairy alternatives market include:
ADM
The Whitewave Foods Company
The Hain Celestial Group, Inc.
Daiya Foods Inc.
Eden Foods, Inc.
Nutriops, S.L.
Earth's Own Food Company
SunOpta Inc.
Freedom Foods Group Ltd.
OATLY AB
Blue Diamond Growers
CP Kelco
Vitasoy International Holdings Limited
Organic Valley Family of Farms
Living Harvest Foods Inc.
More information on this report can be found by clicking here.