Taco Bell has announced that starting October 12, all of their locations across the United States will carry vegan nacho fries that comes with a vegan cheese sauce that can also be used on other products.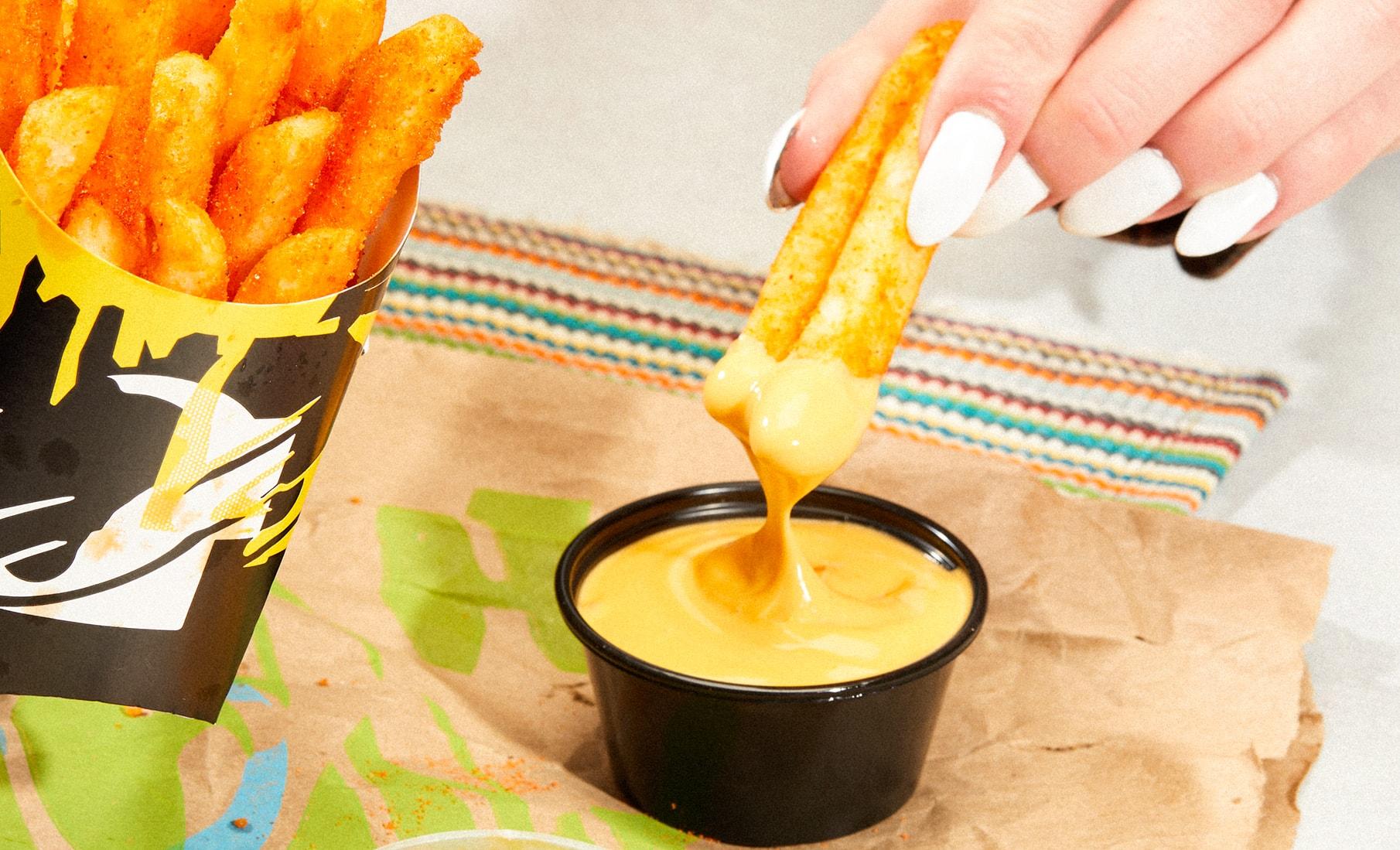 Starting October 12 all of Taco Bell's 7,836 US locations will carry an entirely plant-based, dairy-free cheese sauce that can be paired with their fries or placed on any of their other products including burritos, tacos and Crunchwraps.
The Vegan Nacho Fries will be available in two sizes, regular for $2.19 and large for $2.99.

"We're thrilled to reintroduce Nacho Fries, now with a larger-than-life flair, and our beloved Vegan Nacho Sauce," says Liz Matthews, Global Chief Food Innovation Officer at Taco Bell. "This sauce, born from the success of our Vegan Crunchwrap, represents Taco Bell's commitment to providing delicious, craveable food for a variety of lifestyles—whether you're vegan, flexitarian, or want to try something new, there's a place for you at our table".
Taco Bell first tested the vegan cheese sauce at three locations in LA, New York City and Orlando, with their being an "overwhelmingly positive" response. Taco Bell also tested a Crunchwrap with plant-based beef and dairy-free "blanco sauce", but there is no plans as of yet for a nationwide rollout of vegan meat.
Taco Bell has been a longtime favorite of many vegans and vegetarians. In 2015 they became the first fast-food chain to have items certified vegan and vegetarian by the American Vegetarian Association (AVA). The new vegan nacho fries are one such item certified vegan by the AVA.