A new study has found that "plant-based diets were protective against cancers of the digestive system, with no significant differences between different types of cancer."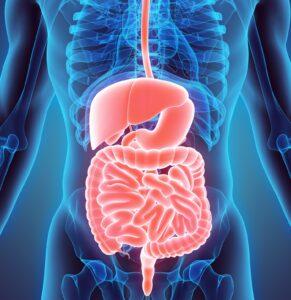 The study, which was "a meta-analysis based on 3,059,009 subjects", was published in the journal Frontiers in Public Health. It was epublished by the National Library of Medicine, and it was conducted by researchers at the Shandong University of Traditional Chinese Medicine.
"Diets containing red or processed meat are associated with a growing risk of digestive system cancers", states the study's abstract. "Whether a plant-based diet is protective against cancer needs a high level of statistical evidence."
According to researchers, they "performed a meta-analysis of five English databases, including PubMed, Medline, Embase, Web of Science databases, and Scopus, on October 24, 2021 to identify published papers." Cohort studies or case-control studies that reported a relationship between plant-based diets and cancers of the digestive system were included.
"Summary effect-size estimates are expressed as Risk ratios (RRs) or Odds ratios (ORs) with 95% confidence intervals and were evaluated using random-effect models", states the study. "The inconsistency index (I2) and τ2 (Tau2) index were used to quantify the magnitude of heterogeneity derived from the random-effects Mantel-Haenszel model."
Researchers state that the same results "were found in cohort and case-control studies. The overall analysis concluded that plant-based diets played a protective role in the risk of digestive system neoplasms."
Subgroup analyses "demonstrated that the plant-based diets reduced the risk of cancers, especially pancreatic, colorectal, rectal and colon cancers, in cohort studies. The correlation between vegan and other plant-based diets was compared using Z-tests, and the results showed no difference."
The study concludes by stating that "Plant-based diets were protective against cancers of the digestive system, with no significant differences between different types of cancer."