Vegan fast food chain Next Level Burger, which currently operates 9 locations in four states, is planning to drastically expand their brand thanks to $20 million in new funding.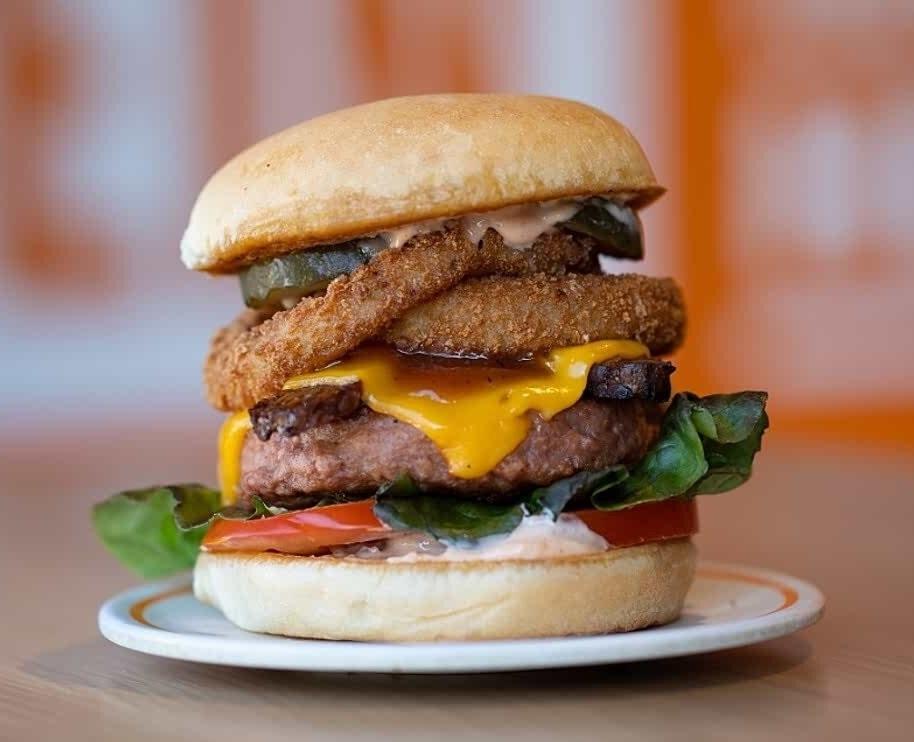 Next Level Burger announced today that they raised $20 million as part of a new round of investments. The chain plans to use this funding to over triple their total number of locations by adding 28 more by 2025.
Next Level Burger first opened in Bend, Oregon in 2014, before expanding to Washington State, Texas and New York City, in part through help from Whole Foods (with some locations even hosting the restaurant in-store, such as the one in Seattle).
Matthew de Gruyte, founder of Next Level Burger, says his goal is to take market share away from companies like McDonalds and Red Robins. He says that although Next Level Burger is a favorite among vegans and vegetarians, he estimates that around 80% of customers do eat meat and/or dairy, but are simply trying to cut back or try a more environmentally friendly alternative.
"We love to feed vegans and vegetarians," says de Gruyte, "but at the end of the day, you don't get too far preaching to the choir."
He says that he does not see other vegan fast food and fast casual chains such as Veggie Grill and Hart House as competitors or threats.
"I'm much more interested in taking market share away from the McDonald's and the Red Robins of the world," he says.
In a recent article The Vegan Herald named Next Level Burger as one of the top 5 vegan restaurant in Seattle.