MingsBings, a plant-based frozen food brand founded by Iron Chef 
Ming Tsai

is now available at over 800 Publix and over 400 Sprouts locations.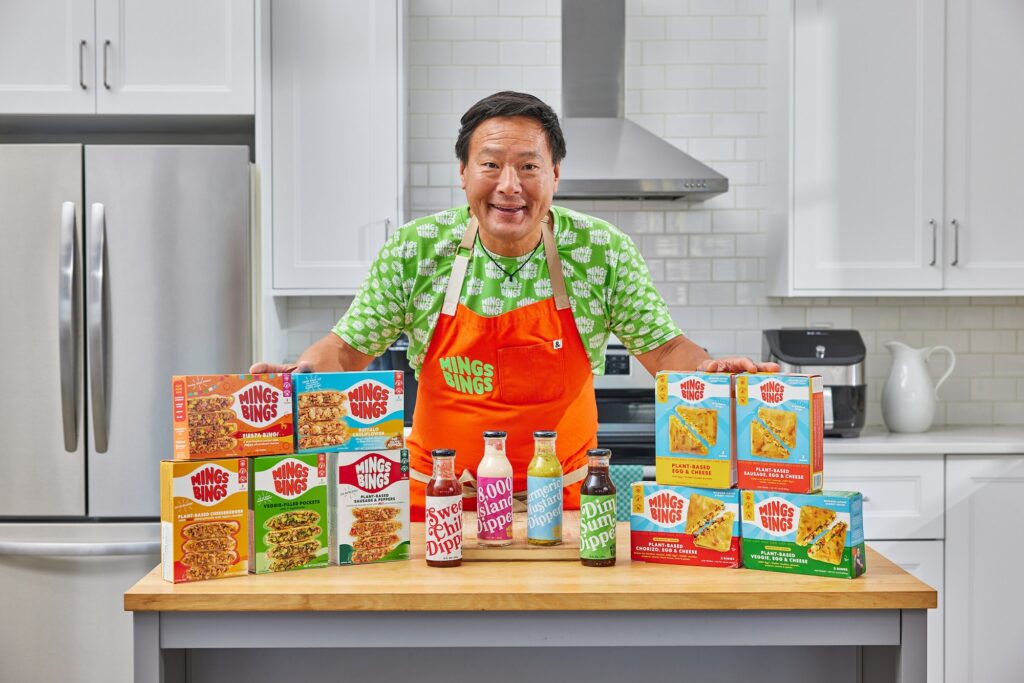 Using an East meets West culinary style, James Beard and Emmy award-winning Chef Tsai blends the ancient Chinese "bing" format with familiar Western flavors like cheeseburger and taco but with a plant-based, gluten-free and dairy-free spin. According to a press release, "MingsBings' brand motto, "Eat Good. Feel Good. Do Good." represents Chef Tsai's mission to make plant-based food delicious and healthy while also giving back." A portion of all MingsBings sales are donated to Family Reach and Dana-Farber Cancer Institute.
"As consumers demand better-tasting plant-based options, we're honored to bring MingsBings to the shelves at Publix and Sprouts. These incredible retailers have great, loyal customer bases eager to try new things," noted Chef Tsai. "Their decision to partner with MingsBings is a testament to how retail stores' are now bringing attention to sourcing delicious, healthy, easy-to-prepare food brands for families on the go. We're excited about this expansion and making it easier for customers to find MingsBings at more retailers nationwide!"

The full MingsBings entrée, breakfast, and sauce lines are plant-based, gluten-free, dairy-free, and food allergen-friendly. The pockets are heat-and-eat ready and can be prepared in an air fryer for 12-14 minutes and in an oven for 20-25 minutes.
MingsBings launched first as a direct-to-consumer brand and has quickly gained traction in retail and food service, now on shelves at over 4,000 grocery stores throughout the United States, including Wegmans, select Targets, Whole Foods, and Sprouts, and Publix. In addition, the brand is offered in major U.S.-based concessions locations like Fenway Park and the Miami Dolphins' Hard Rock Stadium and at major colleges, universities, and prep schools. The growth has generated significant placements in major publications like Forbes, Good Housekeeping, Women's Health Magazine, and The Boston Globe.
Customers can visit MingsBing's store locator to find MingsBings products near them.